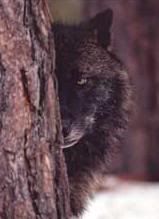 California Governor Arnold Schwarzenegger has signed a bill making it more difficult to engage in reverse mortgage scams. Under Senate Bill 1609, reverse mortgage applicants will be required to receive independent advice concerning the pros and cons of the loan from an independent counseling agency. The agency would not have an interest in the loan transaction.
According to a September 6, 2006
Oakland Tribune article
written by Becky Bartindale, the idea for the law came from a real-live incident of loan fraud:
The idea behind Senate Bill 1609 came from Shirley Hochhausen, managing attorney for Community Legal Services in East Palo Alto, as part of Simitian's annual "There Ought to be a Law" contest. Hochhausen proposed the measure after seeing too many clients such as Johnny Damon, 66, who is now at risk of losing his East Palo Alto home of 34 years.

Damon, who worked as a cement finisher for the city of Palo Alto, was sold a $200,000 reverse mortgage last September. Damon bought his home for about $50,000 in 1977, and it is now worth about $700,000.

But according to a lawsuit filed last month, the brokerage company arranged a traditional mortgage, unbeknownst to Damon.

So instead of receiving the income he was counting on, the suit alleges, Damon was stuck with monthly loan payments he cannot afford, and the president of the brokerage company absconded with $190,000 in loan proceeds.
Hat tip to
Prof. Beyer
for bringing this to my attention. Also, Julia Wei of the
Dirtlaw Blog
posted a good analysis of this statute on her blog.